Hector Janse van Rensburg is a British painter, born in 1993. He is better known by his handle on social media as Shitty Watercolour, where he posts watercolour paintings to many different websites.
He started out his career on Reddit – depressed and bored in 2012, he took to the site to seek out opportunities and subjects to illustrate before posting his work for the forum to see. He became popular through his use of the site, engaging in many posts and comment threads.
One of the ways he did this was by painting his own version of classic pieces of artwork, such as his rendition of The Birth of Venus by Sandro Botticelli shown below.
He would also say hello celebrities who were conducting AMAs (Ask me anything posts) by posting a painting of them in the comments, paint his interpretations of images Redditors posted, and painting sloths into/based on famous artworks.
To begin with Van Rensburg's work was shaky, unsure, and perhaps even befitting to his pseudonym in his mind, but with the support and responses from the Reddit community his work became progressively improved and refined. His work is consistently mistaken for the work of Quentin Blake, the illustrator who brought Roald Dahl's books to life. He considers this common mistake to be a compliment, as he is greatly inspired by the illustrator.
Shitty Watercolour is constantly referred to as one of the most popular and influential Redditors, and the recognition of his artwork has gone so far that his portrait of Barack Obama was published onto the POTUS tumblr, various news outlets, and even hung in the campaign HQ! He has also done many inspiring projects on a smaller scale, such as doing a 12 hour painting stream on YouTube to help raise money for Charity: Water, and creating a watercolour painting to help a fellow Redditor propose to his girlfriend. He did more paintings to celebrate the engagement too!
Van Rensburg now works for the BBC after gaining a lot of traction on social media, and has been commissioned by companies such as Intel, CNN, BuzzFeed, Lionsgate, and ASUS.
Many of his pieces hold comedic value, but those which are valued the most are the ones containing sarcastic, self-deprecating, and relatable humour. He will often parody popular pieces of pop culture and add a spirnkle of self deprication, as seen below with his own rendition of Emma Watson's Beauty and the Beast promo GIF.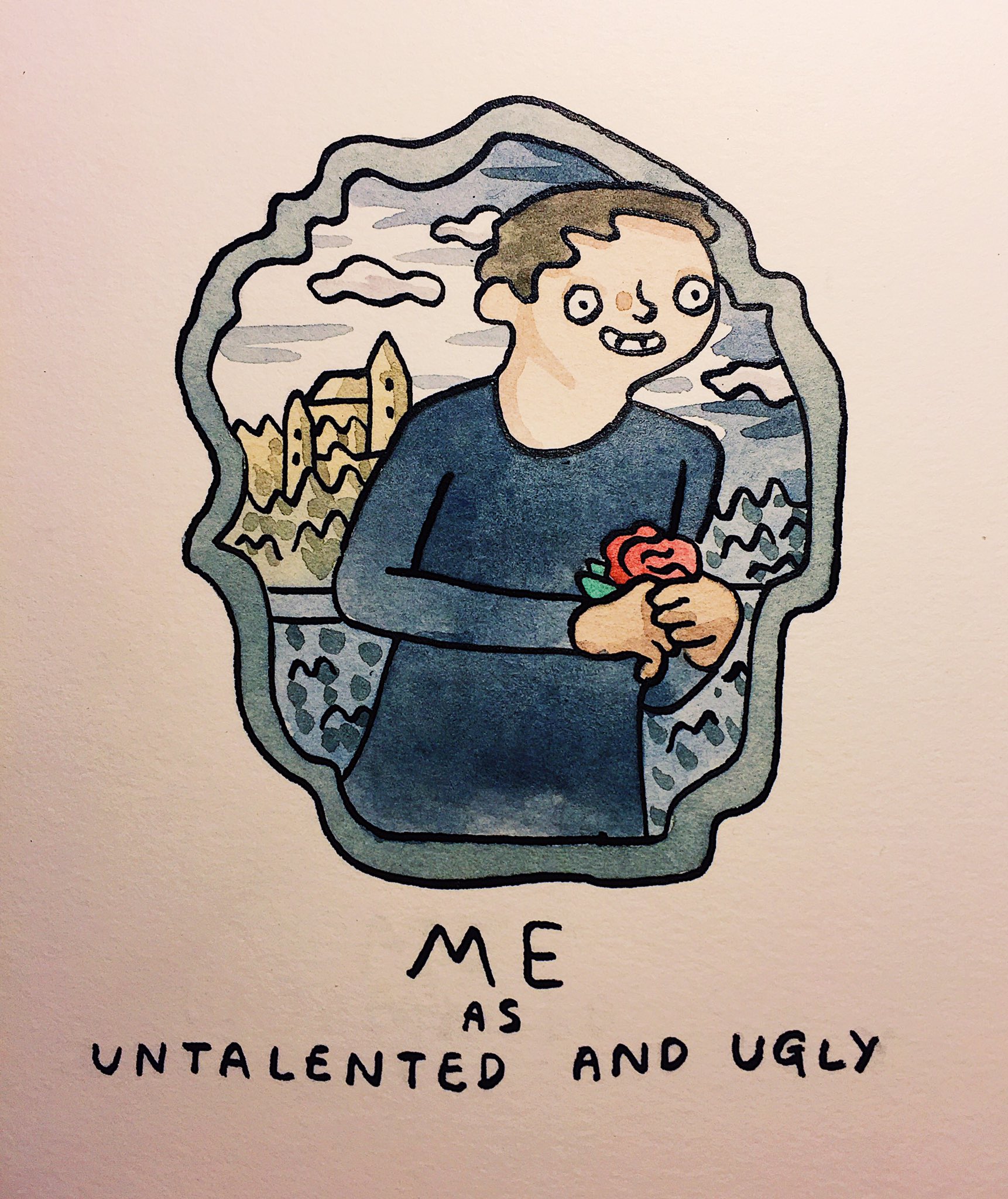 Shitt Watercolour's work is a great example of somebody using art as a destigmatising tool for mental health. His paintings which are not client-based tend to be for his own enjoyment, and focus upon his daily struggles with anxiety and depression. He laughs at his own discomfort and pokes fun at how he feels in a lighthearted tone, and posts it online for the world to see which is extremely bold and brave.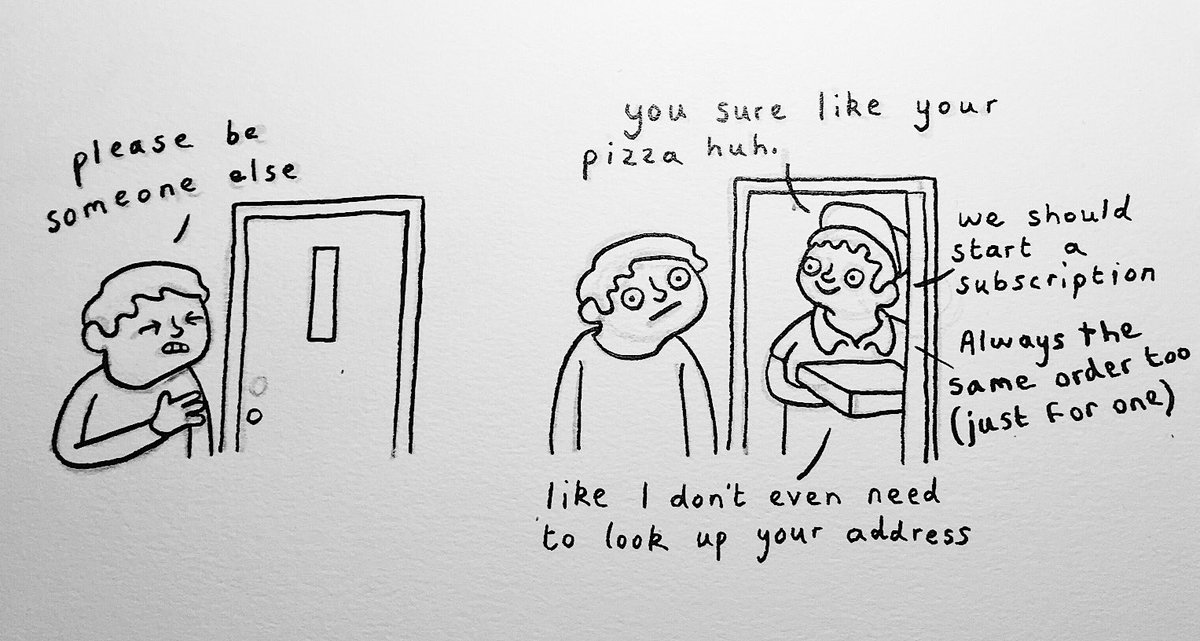 In my project I would like to emulate Shitty Watercolours sense of humour and carefree style of art, as it really speaks to me as somebody who suffers from similar issues, and therefore I know it will speak to others too.
I like the idea of art being imperfect, as we are imperfect humans and should not be ashamed of this. Watercolour and ink can be unforgiving mediums at times, but there is a beauty found in the imperfections. I think this is a beautiful metaphor for mental health, and so I will create my final piece using only traditional mediums in light of this.